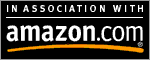 Shakespeare Online

---
The Hollywood Bard
---
Hamlet
---
I think I may have seen two versions of this. We read it in high school, and I think we may have seen the Laurence Olivier version of it. But if we did, I don't remember it, which makes me doubt I saw it at all. (I like to think I wouldn't forget it.) Unfortunately, I don't know if it's available for purchase separately; the only copy I can find on Amazon.com is the Olivier collection, which includes Hamlet, Henry V, and The Entertainer. And even more unfortunately, it's rather expensive (about $54.98), so it's probably best for hardcore fans.

I do know I saw the 1996 Kenneth Branagh version, and I liked it a lot. It's supposed to be the only version that uses the complete text of the original play, and it shows: this version is close to four hours long. It also uses what Leonard Maltin calls "stunt casting": Jack Lemmon, Charleton Heston, Billy Crystal, and Robin Williams all have small roles. Basically, I can recommend this movie to anyone, whether your a fan of Shakespeare or not. Just remember, you're going to have to have a good chunk of time free in order to watch it all in one sitting.
&nbsp

I haven't seent the Mel Gibson version (or, if you prefer the Franco Zeffirrelli version), basically because I was worried that Danny Glover would show up quoting some line like, "Forsooth, good prince, I cannot partake in your schemes, for I am but a fortnight away from receiving my pension." (Then again, it wasn't directed by Richard Donner.) From what I've read, though, it's supposed to be pretty decent, so I'll try to watch it soon.
The Internet Movie Database lists no fewer than forty-five different filmed versions of Hamlet, with an additional sixteen television versions. The list goes back to 1900, with a silent version starring Sarah Bernhard as Hamlet (!). Another interesting version that I would like to see is a 1980 BBC-TV production, with Derek Jacobi (who played Claudius in the Branagh version) as Hamlet, and Patrick Stewart as Claudius.

One that is available from Amazon.com is a 1969 version which was directed by Tony Richardson (who won the Best Director Oscar in 1964 for Tom Jones) and stars Nicol Williamson as Hamlet, Anthony Hopkins as Claudius, and, believe it or not, singer Marianne Faithful as Ophelia. Anjelica Houston is also listed in the credits, but it must have been a small role, since her character's name is "Court Lady." Reviews for this one are mixed: people seem to either love it or hate it. I'd check the video store to see if you can rent it before shelling out the $17 to buy it.
Finally, last fall Ethan Hawke announced that he was going to update Hamlet, and the IMDB lists the movie as being released in 1999, but given the fact that I can't find any official information about it (there's plenty of "news" and rumors), I seriously doubt this movie will be ready this year. If anyone has any other information about it, please e-mail me with the details.