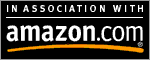 Shakespeare Online
---
The Bard Online
---
There are a lot of good resources for reading, researching and writing about Shakespeare on the World Wide Web. Some of these have been listed elsewhere on this site, but I thought it would be convenient to group them all together on one page.
Research Links
The MIT server hosting The Complete Works of William Shakespeare. Comprehensive and fast (at least on my computer).
A little slower than the MIT server, probably because it's hosted in Australia. But the powerful, efficient search engine makes it worth the wait.
A great site with a lot of valuable resources for both students and teachers. Plus it looks a lot better than my plain ol' vanilla black-and-white text.
Another great site offering a lot of original content for research, and a ton of links! If you're doing research into the life and times of Shakespeare, this should probably be your first stop.
Put together by Dr. J.M. Massi, an English professor at Washington State University, this is a great site with a lot of resources, including study questions for twenty-five of the thirty-seven plays.
This is a really good site if you're interested in learning some of the history of Shakespeare's life & times. Plus, it's got a really easy-to-remember URL, and if you're browser is JavaScript-enabled, it's really easy to navigate.
Shakespeare Courses
These sites are usually put up by instructors for their Shakespare classes. Most of them contain many useful resources, from syllabuses (syllabi?) to class notes to study guides.
Generic Search Engines
These are the best search engines I've found, each with their own strengths and weaknesses. Alta Vista is probably the most comprehensive, while FAST Search claims to be the biggest, and is definitely the fastest.
Student Sites
When in doubt, ask someone else who's struggled with the same material. Although usually, that's not the case. Most of these students actually liked Shakespeare; why else would they go to all the trouble of creating a website?