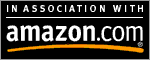 Shakespeare Online
---
To Bardly Go...
---
I wasn't really aware of many Shakespearean references in the original Star Trek, but in Star Trek: The Next Generation, the captain was a Big Shakespearean Actor, and besides which, it first aired at the time I was first reading Shakespeare in high school. Anyway, now that I've read more Shakespeare, I realize that both the first and second series are replete with references to the Bard's work. Eventually, I'd like to catalogue them all, but I'm quite far away from that for now. (There's that pesky school thing, and that pesky work thing.)
For now, here's a link to Surfing with the Bard's take on the matter, a usenet posting to rec.arts.startrek.misc by a Mr. David Learn. Click here to go directly to the Star Trek page.
There are some other interesting Shakespeare-and-Star-Trek related sites out there, too.
If you'd like to help build this page (i.e., if you know of references to Shakespeare in Star Trek), please email me! Please put "BardTrek" in the subject line.