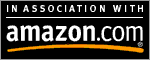 Shakespeare Online
---
The Play's the Thing
---
On-line Reading
At the sites listed below, you'll be able to read each of Shakespeare's works (provided you can stand the eyestrain).
The first three sites listed above use the Complete Moby® Shakespeare as their source texts; the Pasadena Shakespeare Company doesn't list a source text, but I'm guessing it's the same version, since it is widely available, and, as far as I understand it, free to use. This is a good version for novice readers, since it uses modern spellings; a first-time reader might be more intimidated by the archaic spellings used in earlier versions.

However, in the intrest of completeness, here are a couple of links to e-texts that are derived from older versions of the plays:
Internet Shakespeare. Maintained by Michael Best at the University of Victoria, this site has texts from thirty-two plays; some are from the First or Second Quatro, some are only available from the First Folio.
The Furness Library. Operated by the Schoenberg Center for Electronic Text & Image (SCETI). Not just transcriptions, like the other sites, this one presents "virtual facsimilies of original texts, documents and sources" from the collections at the University of Pennsylvania. In other words, you click on the text version you want, click on "load text", and a new window appears with a "virtual facsimile" of that text. It's a lot cooler than I'm making it sound. It's as if you're reading a really old book, minus the musty mildew smell. Right now, they have loaded five plays online. Note that this site won't be of much use to you if your browser has a problem loading images.
I've spent a great deal of time looking, but I can't find a server based in the U.K.!!! I can't believe that there aren't any servers hosting Shakespeare in Britain; if you know of one, please e-mail me at with the deails.
---
Downloading Texts
In addition to the link above, you can visit the Shakespeare page of Project Gutenberg. Here, you can download full text or zipped files of each of Shakespeare's plays, most of which are available in more than one version. You can also download the entire Collected Works, if you want, but I don't recommend it: it's over 2 MB zipped, 5.3 MB uncompressed, and about 2042 pages in an unbroken file. I guess it's alright if you have a couple of dozen inkjet cartridges and a few reams of paper you're not using, or if you just want it for the sake of having it. One of the best things about this page is the fact that it gives you three different options for FTP sites for the U.S., plus has one at the Univeristy of London in the U.K.
---
The Plays
Well, I can only speak about the plays I've read. Here they are:
Romeo and Juliet
Taming of the Shrew
Twelfth Night
If you're looking for movies based on Shakespeare, but not using the actual dialogue, or for parodies or works derived from Shakespeare, go to The Hollywood Bard.