Shakespeare Online
---
Shakespeare LIVE!
---
Eventually, I hope to have a listing of local Shakespeare performances, searchable by state. You can help with this by letting me know about your performance! I don't care if you're part of a professional company charging $20 a ticket, or if you're putting together a junior high school production of "Romeo and Juliet". Contact me at harperweb@hotmail.com. Put "Shakespeare Announcement" in the subject line, and be sure to include the following in the text of the message:
The name of the play
The dates and showtimes of your performances
The name of your company or school and where it's being performed
A contact number for the box office
You can also use the above address to add your Company or Festival to this list, or to correct any misinformation I may have inadvertantly listed; put "Festival Correction" in the subject heading of your e-mail.
---
How To Search
Okay, someday, I hope to add a searchable feature, or at least a form, so you can click on your state and the page will take you right to that section. Until then, you can use your browser's built-in "Find In Page" feature. For both Netscape Navigator and Microsoft's Internet Explorer (the only two I'm familiar with, sorry), you just click CTRL-F and a little window pops up. Type in the name of your state and hit Enter, and your browser should take you to the section of the page you want. The festivals and companies are listed alphabetically by state, then alphabetically by city, and for those lucky few cities with more than one, alphabetically by company or festival name.
---
Alabama
Montgomery

The Alabama Shakespeare Festival. Housed in the Carolyn Blount Theater, and home of the Southern Writers' Project.
Alaska
Fairbanks

The Fairbanks Shakespeare Theater. From what I can tell, this is an outdoor festival. Brrrr.
Arizona
Flagstaff

The Grand Canyon Shakespeare Festival. The website hasn't been updated since 1998, because the festival was on hold this year due to renovation of the facilities. I am told that they will resume production next year.
Arkansas
Little Rock

Shakespeare Festival of Arkansas. More drama and intrigue than a Clinton Family Reunion.
California
Berkeley

California Shakespeare Festival. The festival itself takes place in Orinda (?) at the Bruns Memorial Ampitheatre.

Carmel

Carmel Shake-speare [sic] Festival. Part of the Pacific Repertory Theater website.

Los Angeles

Shakespeare Festival LA. I get the idea that this web site is more for donors and sponsors than for audience members. There's a lot of statistics available on audience demographics.

Napa

Napa Valley Shakespeare Festival. The only festival I've found that is held on the grounds of a winery.

Ojai

Ojai Shakespeare Festival. Offering plays (admission charged) and a festival (free) in Libbey Park.

Orange

Shakespeare Orange County. In the Waltmar Theater of Chapman University.

Pasadena

The Pasadena Shakespeare Company. Good website, and it includes the Complete Works.

Redway

Shakesepeare and Benbow Lake. Importing a British company, the Anglian Open Air Shakespeare Company. Kind of a minimalist site, but you can register to receive more information via mail.

San Francisco

The Shakespeare Festival. A really comprehensive organization, offering free Shakespeare in the Park performances in San Francisco, Oakland, and Cupertino, as well as Shakespeare on Tour, Midnight Shakespeare, Shakespeare Camps, and probably some stuff I've overlooked. Just click on the link and find out for yourself.

San Rafael

Marin Shakespeare Company. A late summer season, with tickets available via phone, fax or e-mail.

Santa Cruz

Shakespeare Santa Cruz. The website features online ticket ordering; the festival is held at UC Santa Cruz.

Saratoga

Festival Theatre Ensemble. A production company that performs at two local Festivals.

Sonoma

Sonoma Valley Shakespeare Festival. My mistake: I guess holding Shakespeare festivals at wineries is a common practice in California. This site features online ticket ordering.
Colorado
Boulder

Colorado Shakespeare Festival. Interesting site, but a little hard to navigate.
District of Columbia
Washington

The Shakespeare Theatre. This is the company that produced the version of "Othello" with Patrick Stewart in the title role.
Florida
Coral Gables

Florida Shakespeare Theatre. The website hasn't been updated in two years; I'm trying to determine if the company is still in existence.

Orlando

Orlando-UCF Shakespeare Festival. As long as you're going to Disney World, you might as well get some real culture.

St. Augustine

The Atlantic Shakespeare Festival. From what I could tell, this is a free summer festival.
Georgia
Atlanta

The Atlanta Shakespeare Company. Shakespeare as Dinner Theater? Looks really interesting.

Georgia Shakespear Festival. Held at the Conant Performing Arts Center at Oglethorpe University.
Idaho
Boise

Idaho Shakespeare Festival. Performed at an outdoor ampitheater in Boise. Very classy website, with no frames.
Illinois
Bloomington-Normal

Illinois Shakespeare Festival. Hosted by the Illinois State University College of Fine Arts.

Oak Park

Classics in the Park. From the Oak Park Festival Theatre and performing in Austin Gardens. This year's festival feature's Macbeth.
Kentucky
Louisville

The Kentucky Shakespeare Festival. Founded in 1960, one of the oldest free Shakespeare festivals in the country.
Maine
Bangor

Maine Shakespeare Festival. Produced by the Penobscot Theatre Company, looks as much like a Renaissance Fair as it does a Shakespeare Festival.

Monmouth

The Theater At Monmouth. The Shakespearean Theater of Maine, founded in 1970.
Massachusetts
Amherst

Shakesepeare Under the Stars. Hosted by the deceptively-named Hampshire Shakespeare Company.

Lenox

Shakespeare & Company. Well, their URL is pretty easy to remember, that's for sure.

Williamstown

Williamstown Theatre Festival. You'd better hurry if you want to catch Gwynneth Paltrow "slumming" in "As You Like It."
Michigan
Allendale

GVSU Shakespeare Festival. Hosted by Grand Valley State University.

Jackson

Michigan Shakespeare Festival. Nice website, with a contest.
Missouri
Jefferson City

The Studio Repertory Company. Presenting the Missouri Shakespeare Festival -- for 1998. Awaiting an e-mail update on this one.

Kansas City

Heart of America Shakespeare Festival. With Free Shakespeare in the Park.

St. Louis

St. Louis Shakespeare Company. Well, it looks nice, but it's a GeoCities site ... hope Yahoo doesn't try to steal their content.
Montana
Shakespeare in the Parks. Starting in Bozeman on the Fourth of July, and touring the state until Labor Day, then presenting Shakespeare in the Schools. Unfortunately, their website has TOO MANY FRAMES!!!
Nebraska
Omaha

Nebraska Shakespeare Festival. Includes free performances in Elmwood Park and Camp Shakespeare for kids 8-18.
Nevada
Incline Village

Shakespeare at Lake Tahoe. Also includes a children's camp.
New Jersey
Madison

New Jersey Shakespeare Festival. Hosted by Drew University, this site is still under construction.
New York
Buffalo

Shakespeare in Delaware Park. The second largest free Shakespeare Festival in the country (behind only NYC's).

Cold Spring

The Hudson Valley Shakespeare Festival. Looks like an outdoor festival held in the summer.

New York

Gorilla Repertory Theatre Company. Free Shakespeare productions in Central Park.

The Public Theater. The original "Shakespeare in the Park", founded by Joseph Papp in 1954.
Ohio
Cincinnati

The Cincinnati Shakespeare Festival. Looks like they have a busy schedule this fall. Check it out.

Cleveland

The Cleveland Shakespeare Festival. Nice website with a lot of pretty graphics.

Columbus

Rosebriar Shakespeare Company. All performances at the Davis Discovery Center in Columbus.

Theatre Roundtable. Wow! Not really a single festival, but a listing of about 18 different theatre companies in Central Ohio, from professionals to college companies to community theatres, with listings of their schedules and contact info. This website should serve as a model for enthusiasts looking to promote regional theatre.
Oregon
Ashland

Oregon Shakespeare Festival. Very pretty site, with a lot of graphics and photographs.
Pennsylvania
Allentown

The Pennsylvania Shakespeare Festival. The "Official Shakespeare Festival of the Commonwealth of Pennsylvania", held at the Labuda Center for the Performing Arts at Allentown College.

Harrisburg

The Harrisburg Shakespeare Festival. A free festival in Reservoir Park.
South Carolina
Columbia

The South Carolina Shakespeare Company. A free Shakespeare in the Park festival.
Tennessee
Knoxville

The Tennessee Stage Company. Offering summer Shakespeare productions at World's Fair Park.

Nashville

Nashville Shakespeare Festival. A free festival held in Centennial Park.
Texas
Austin

Austin Shakespeare Festival. Free festival at Sheffield Hillside Theatre in Zilker Park. The page is hit-or-miss, probably because it's through AOL. Sometimes it loads quickly, sometimes V... E ... R ... Y ... ... S ... L ... O ... W ... L ... Y ...

Dallas

Shakespeare Festival of Dallas. Offering free performances in Samuell-Grand Park and a School Tour in the spring.

El Paso

Shakespeare-on-the-Rocks Festival. A late-season festival performed at McKelligan Canyon Ampitheater.

Fort Worth

Shakespeare in the Park. I assume it's free, 'cause there's no contact number for tickets, but they do have an impressive online store with some very humorous posters.

Houston

Houston Shakespeare Festival. Produced by the University of Houston's School of Theatre, and held at Miller Outdoor Theatre in Hermann Park.

Kilgore

The Texas Shakespeare Festival. An early-summer festival held at Kilgore College.

Odessa

The Globe of the Great Southwest. A West Texas reproduction of The Globe Theater.

Wimberley

The EmilyAnn Theatre. Home of the Shakespeare Under the Stars program of Wimberley High School.
Utah
Cedar City

Utah Shakespearean Festival. Great site: lots of pictures, maps, online ticekt ordering, and an easy-to-remember URL, to boot.
Virginia
Barboursville

Four County Players. A community theater group with an annual Shakespeare production.

Manassas

The New Dominion Shakespeare Festival. Vpstart Crow Productions, Inc. produces Shakespeare plays during the summer (interesting interpretations, too, from the looks of it), and other works throughout the rest of the year.

Richmond

The Richmond Shakespeare Festival. Presented at Agecroft Hall and on tour.

Shenandoah

Shenandoah Shakespeare. This site is under construction.

Virginia Beach

Summer Shakes. The Hampton Roads Shakespeare Festival, offering free outdoor performances.

Williamsburg

Virginia Shakespeare Festival. Held on the campus of the College of William and Mary; includes a workshop for children.
Wisconsin
Platteville

The Wisconsin Shakespeare Festival. The page for the 1999 Season, which is just about over, is here.

Spring Green

American Players Theatre. Outdoor productions in a hilltop ampitheater. Great website, with intuitive on-line ordering available.
Washington
Seattle

Seattle Shakespeare Festival. Washington State's only professional Shakespeare company.
Home | Plays | Hollywood Bard | BardTrek | Bard Online | Shakespeare LIVE! | Authorship | Other Links | News
---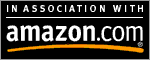 ---
This website is Copyright © 1999 by Harper Web Design. Questions? Comments? Concerns? Contact us.
First Posted: 1999-08-04 | Last Revised: 1999-10-11
---