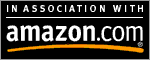 Shakespeare Online

---
The Hollywood Bard
---
King Lear
---
The only version I've seen is the 1982 BBC-TV version, with Michael Hordern as Lear and Brenda Blethyn as Cordelia. I liked this movie a lot. Hordern was excellent as Lear (he had experience in the part, since he also played the King in the 1975 TV version), and I really liked the performance of the actor who played the Earl of Kent. (I can't find his name listed on the IMDB, and can't for the life of me remember it from when I saw it; if anyone knows his name please e-mail me, with "King Lear" in the subject line.)
The Internet Movie Database lists only fourteen titles, seven theatrical releases and seven made-for-TV versions. Plus, of the theatrical versions, two are silent, one is in Russian, and one is in Yiddish. Good luck in finding them.
And, actually, the TV versions look better than the theatrical versions:

One of them is a 1953 version with Orson Welles (Welles starred as Lear, but Peter Brook directed it). I don't know if it was really shown on TV in 1953, or if IMDB lists it under "TV" because it was primarily shot on black-and-white video. Plus, from what I've read, Edmund and the Duke of Gloucester are completely omitted, and one reviewer at IMDB says that Welles' costume "makes him look like a refugee from Mystery Science Theater 3000." Given the potentially dubious quality of this one, I think I'd check the local video stores for it before shelling out the $17 or so to buy it.

The 1984 TV version looks very interesting, though. It's got Laurence Olivier as Lear, John Hurt as the Fool, and Diana Rigg as Regan. Olivier won an Emmy for Outstanding Lead Actor in a Limited Series or Special for his performance (big surprise). The User Reviews are decidedly mixed, however: IMDB users give it a 7.7 out of ten, but Amazon.com users give it 2.5 out of five (although one of the Amazon.com reviewers mistakenly refers to Olivier as the director; Michael Elliot actually directed this version).

The most recent version is a British TV version starring Ian Holm as Lear, made in 1997 or 1998, depending on which source you're using (IMDB puts it at '97, Amazon.com as '98). I'd also be interested in seeing this because it has Paul Rhys as Edgar; I was really impressed with Rhys when I saw him in a miniseries called Gallowglass that ran on PBS' Mystery! a few years ago. But this is another one that I'm going to check the video stores for first, since it runs about $30.
Finally, there's an interesting 1974 version with James Earl Jones as Lear, Paul Sorvino as Gloucester, Rene Auberjonois as Edgar, and Raul Julia as Edmund. This is listed as a straight-to-video version with IMDB, but I can't find any other information about it. If you've seen this version, or have any other details about it, please email me.
Also note that the IMDB lists one 1987 "version" of King Lear that has little to do with the original play. It's directed by Jean-Luc Goddard, written by Goddard and Norman Mailer, and stars Woody Allen, Julie Delpy, Burgess Meredith, Molly Ringwald, and Norman and Kate Mailer (playing themselves). While that's an awful lot of talent, the move was produced and released by Menahem Golan and Yorum Globus, who also brought us such "treats" as Superman IV:Quest for Peace, American Ninja 2:The Confrontation, and Death Wish 4:The Crackdown (which makes me wonder if this movie shouldn't be called "Lear II:The King Strikes Back").